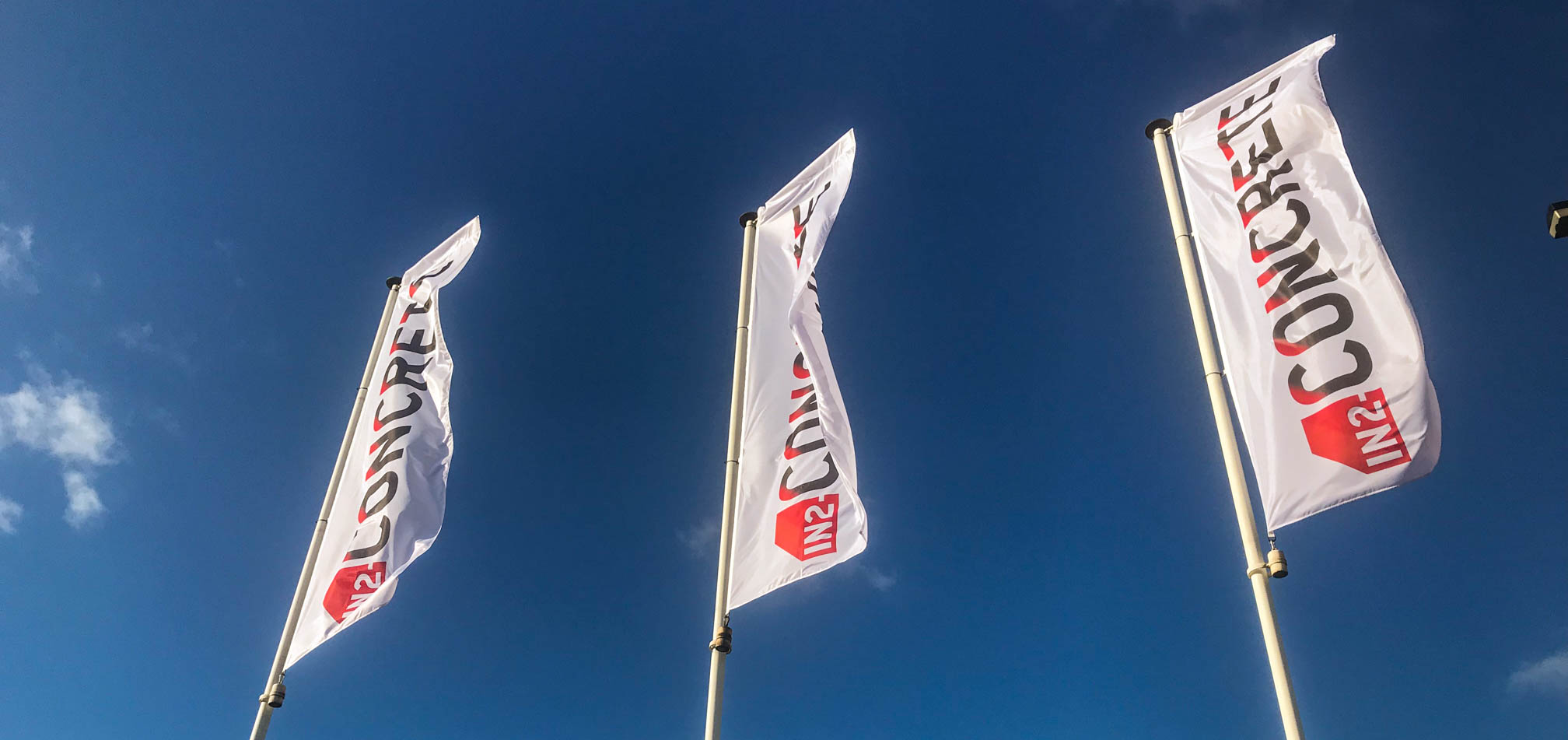 We try to do our best to contain the coronavirus as soon as possible:
Our show room will be closed to the 19th of April at least
Pick-ups are only allowed for urgent orders and after contact by telephone at +32 475 94 04 83. They will be organised completely contact-free.
Avoid handles and use our garage gate. We will prepare pick-ups beforehand.
Payment is only possible beforehand (on our web shop or bank transfer) or with payconiq at the warehouse.
We still take orders through our representatives, webshop, mail or by telephone.
Prevention tip: let delivery people sign for deliveries themselves and drop of the package. Leave them 24 hours before touching them.
CONTACT US
IN2-CONCRETE BVBA
[email protected]
Lange ambachtstraat 10 - B9860 Oosterzele
+32 93482382
BE0598.892.252
OPENING HOURS
Due to the measures against the Corona virus, our showroom will be closed at least until the 19th of April. Picking up orders will no longer be possible. 
We still take all orders on our web shop, through telephone or by mail, but shipment is the only delivery option. 
NORMAL OPENING HOURS
MO-FRI: 07u00 - 17u00
SAT: Closed
SUN: Closed
Closed op Belgian holidays.
ABOUT US
IN2-CONCRETE offers solutions for all contractors looking for products and materials for projects with decorative concrete. We distribute all machines, materials and tools for decorative concrete works. Polished Concrete is the driver of our success and we offer the best products and expertise for polishing contractors.
We have many years of experience in all kind of projects with decorative concrete and only offer qualitative products which we have extensively tested. Every manufacturer of machines and products has its pro's and con's, therefore we do not limit ourselves to only distribute products from one manufacturer. We offer you the possibility to compare machines and products of different manufacturers to choose what suits best with you and your projects. You can also test all machines we offer and compare them to others, for this you can come to our test facility or attend one of our seminars.
However these machines require minimum maintenance and repairs, we of course provide this service for you. Our experienced technicians can come to you to do repairs and maintenance on the spot if needed. Together with you we work out a solution to make your machines operational again as soon as possible.
We are always available to support you and your projects with expertise. Do not hesitate to contact us to evaluate best solutions for your projects and challenges.

IN2-CONCRETE BVBA
[email protected]
Lange Ambachtstraat 10 - B9860 Oosterzele
+3293482382
BE0598.892.252