Our client Mebo Flooring turns regular concrete into a dust-free qualitative concrete floor.
Polished and grouted concrete floor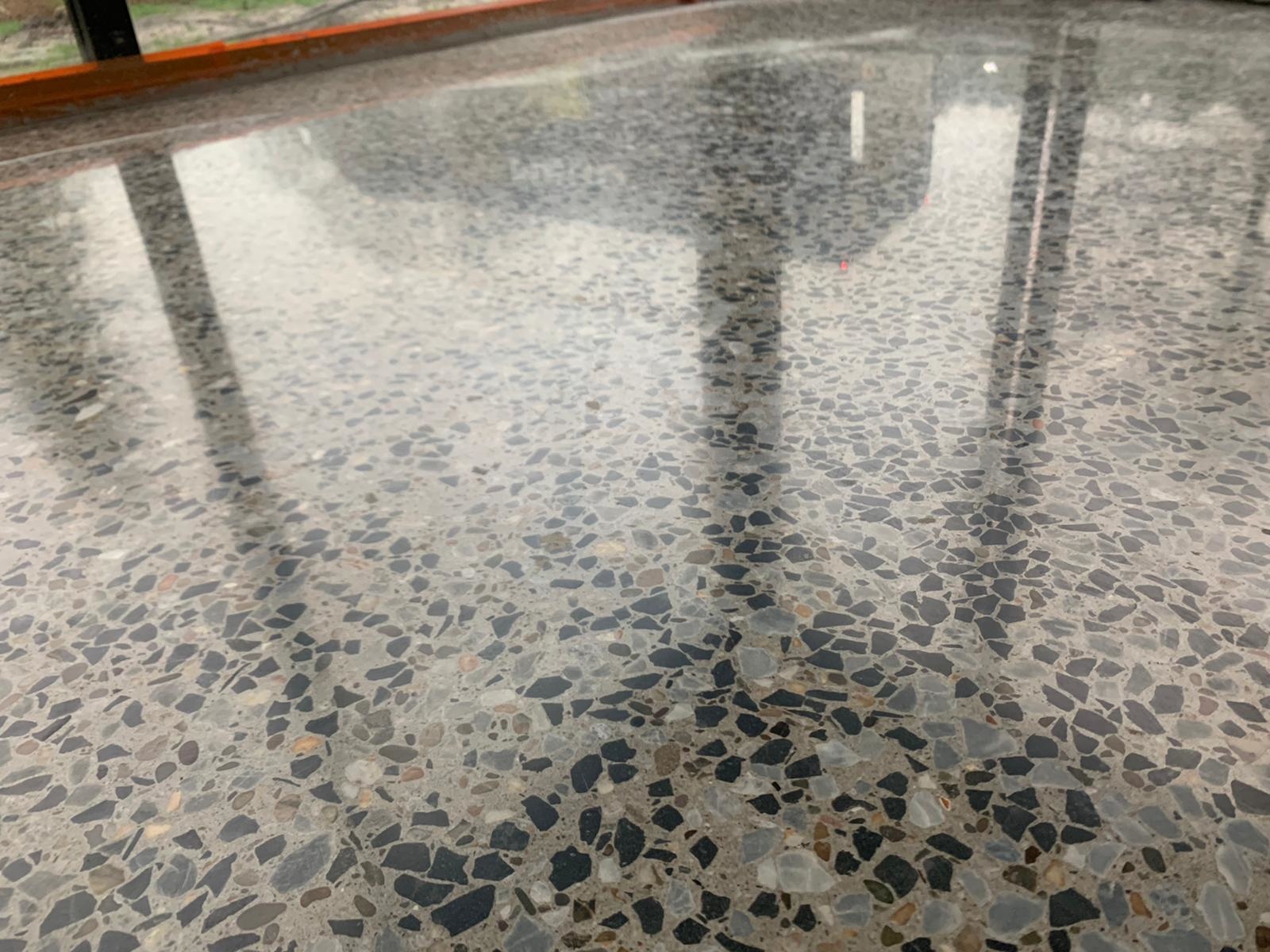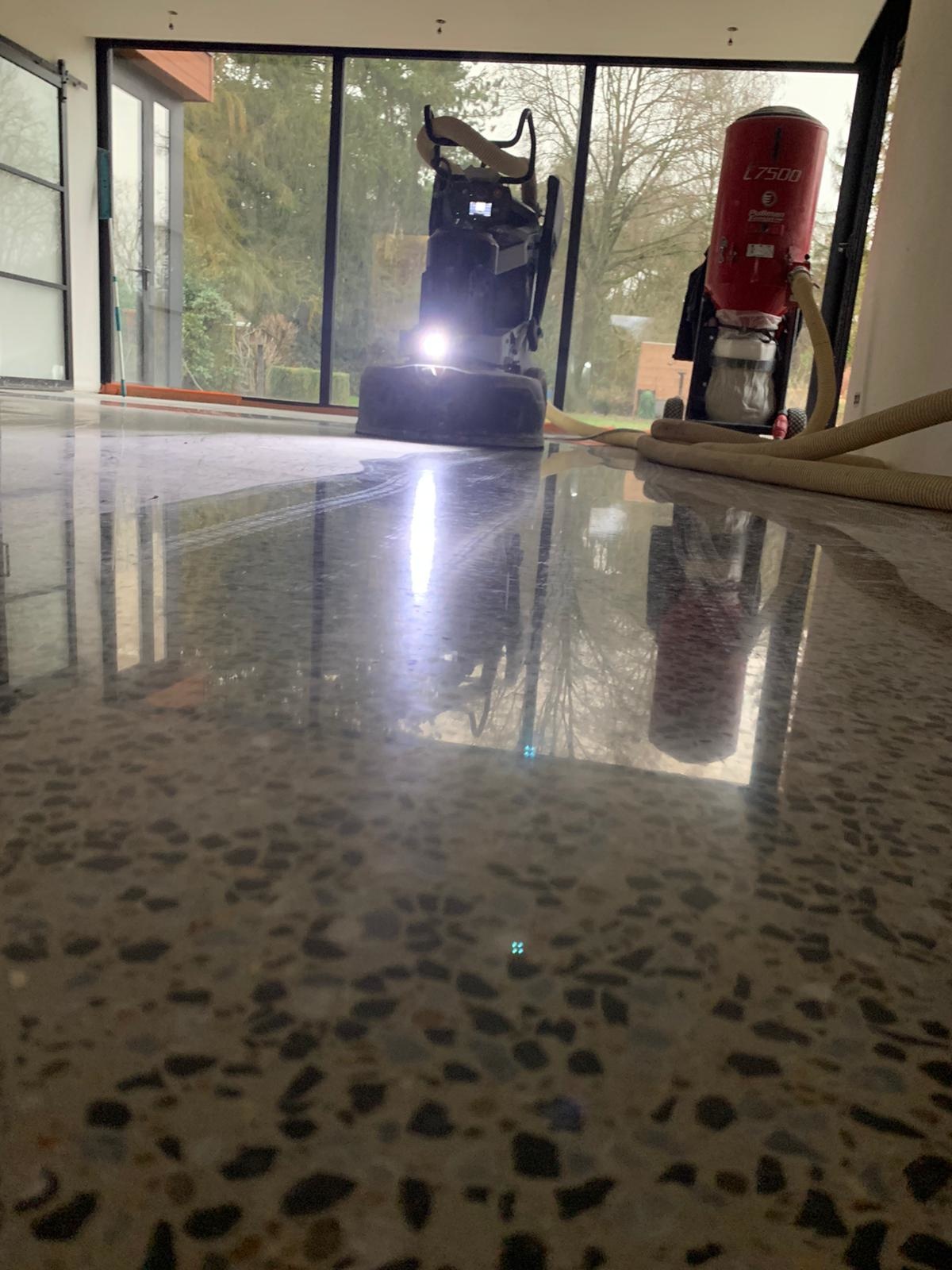 This floor was grouted and polished with traditional grinders. During the grinding, the grouting mixes with the grinding dust, forming a paste that matches the exact colour of the floor. This paste fills up all holes and irregularities for a perfectly smooth floor. By polishing the floor further, you can give it a beautiful shine and make it completely dust free and easy to maintain.
Used products
Polished concrete is becoming more and more popular in homes. It's very easy to maintain and if the floor is cleaned and maintained with the right products, you can use if for many decades. Furthermore, concrete floors can be renovated numerous times by grinding and polishing them, without needing to break out and replace the floor.
Heavy duty concrete floor in a soccer canteen, polished with FAST-GRIND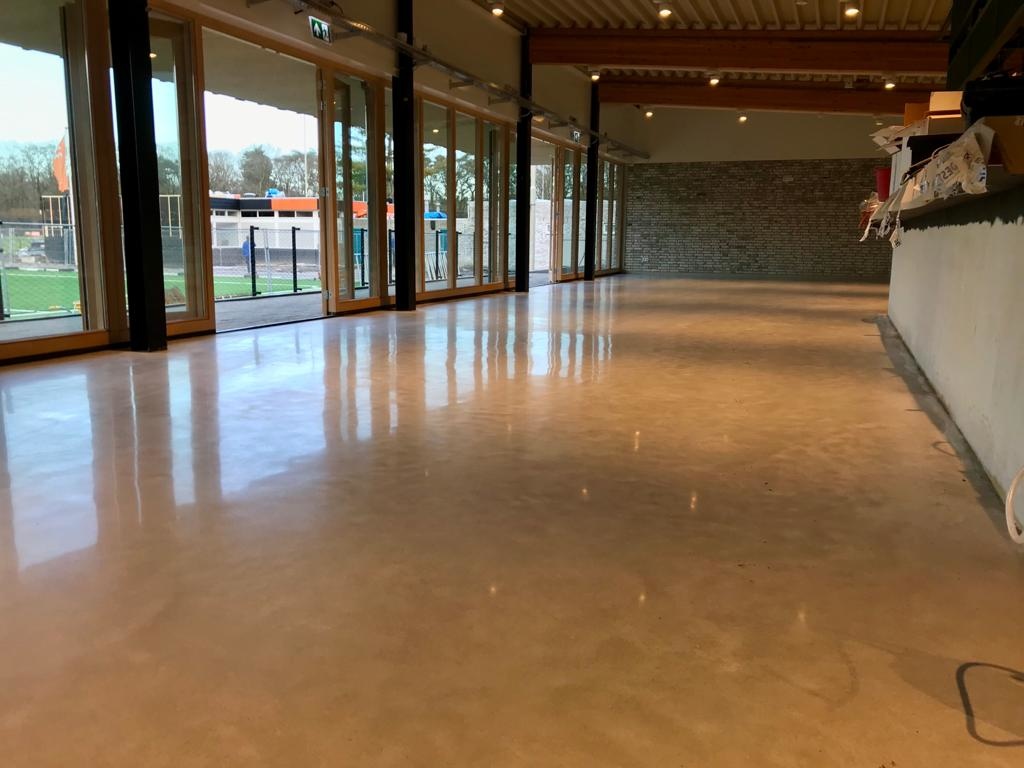 This is a brand new concrete floor in the canteen of a soccer club, which has been polished with the FAST-GRIND System. After a new floor is poured and troweled and completely dried out for a couple of weeks, you can polish it to increase the durability, ease of maintenance and make it completely dust free.
The FAST-GRIND system is a system to polish concrete with power trowels, allowing you to polish at lightning speed. This canteen was completely finished up to grit 1500 in only one day. 
Polished concrete is a good choice in heavy duty environments. By sealing the floor, you can fully protect it against oil and stains.
Used products
FAST-GRIND PADS: 8 x 14" korrel 50 tot 1500
FAST-FRAME: 2 x 90 cm
IN2-Densify L
IN2-Protect+
About IN2-CONCRETE
We don't only supply top quality decorative concrete products and machines, our representatives are always on the road to visit sites and assist clients with their projects. Here you see our representative for The Netherlands, Marc Clappers, helping to start and keeping an eye on how things are going.