At the train and tram station in Ostend, the walking area is being rebuilt with polished concrete. Our client and implementer Hofman Polijstwerken uses glass fibres in stead of traditional steel nets to reinforce the concrete.
Main contractor Willemen Infra realises a project of 3600m² polished concrete in the walking area of the site. This creates a visual difference between the tramlines, which are finished with exposed aggregate concrete, and the walking area.
The project is realised with a special concrete mixture with Hell Granite granulates, delivered by Ghent Aggregates, reinforced with glass fibres instead of traditional shrinkage reinforcement, which can't cause problems with the induction lines of the trams.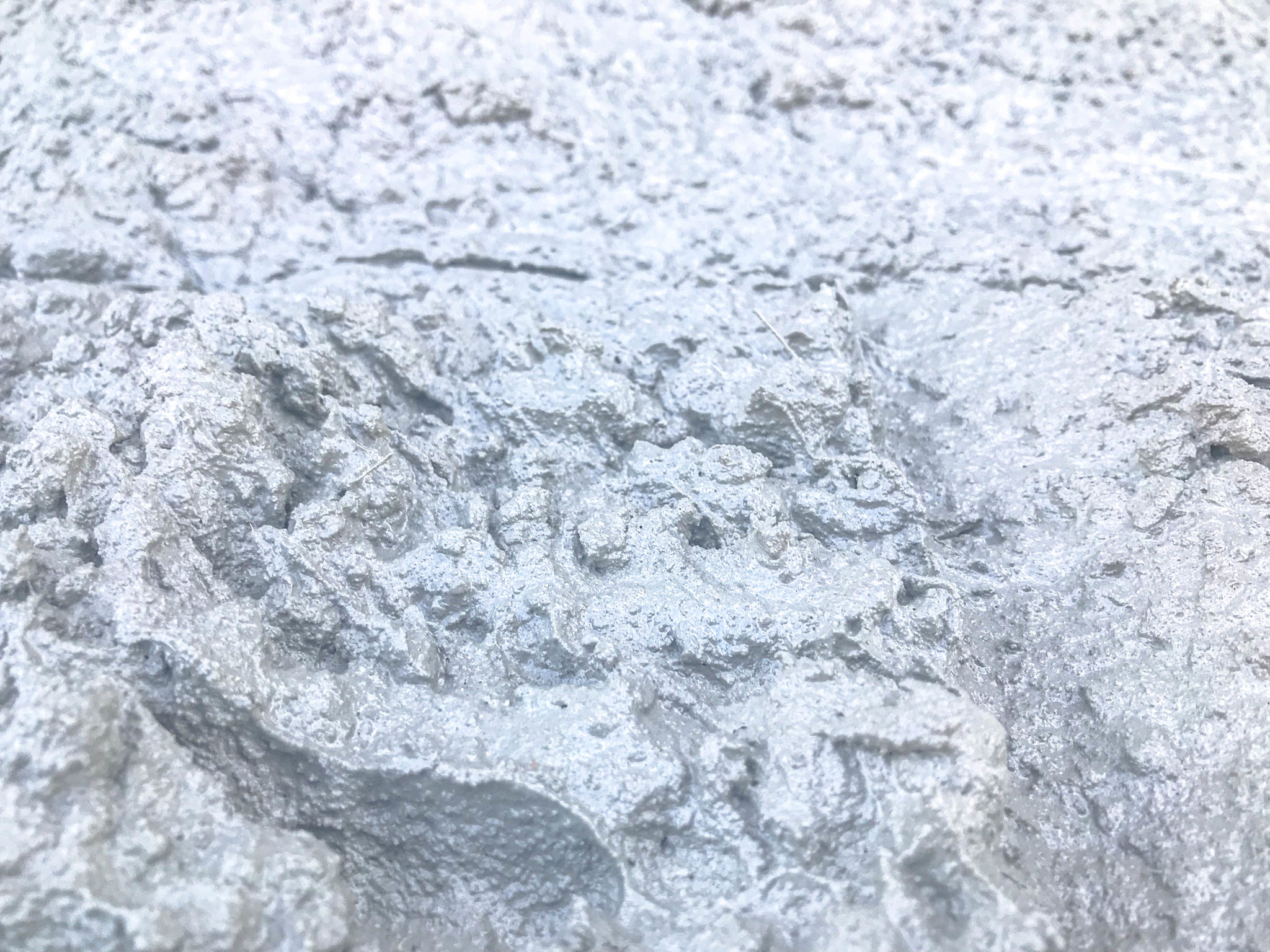 For the application of decorate concrete, glass fibres also offer a lot of other advantages. They are easier to use (lighter) and cheaper than reinforcement nets, they can't curl up and they can't give off rust marks when polishing. Contractor Hofman Polijstwerken used 5kg of glass fibres per cubic meter concrete.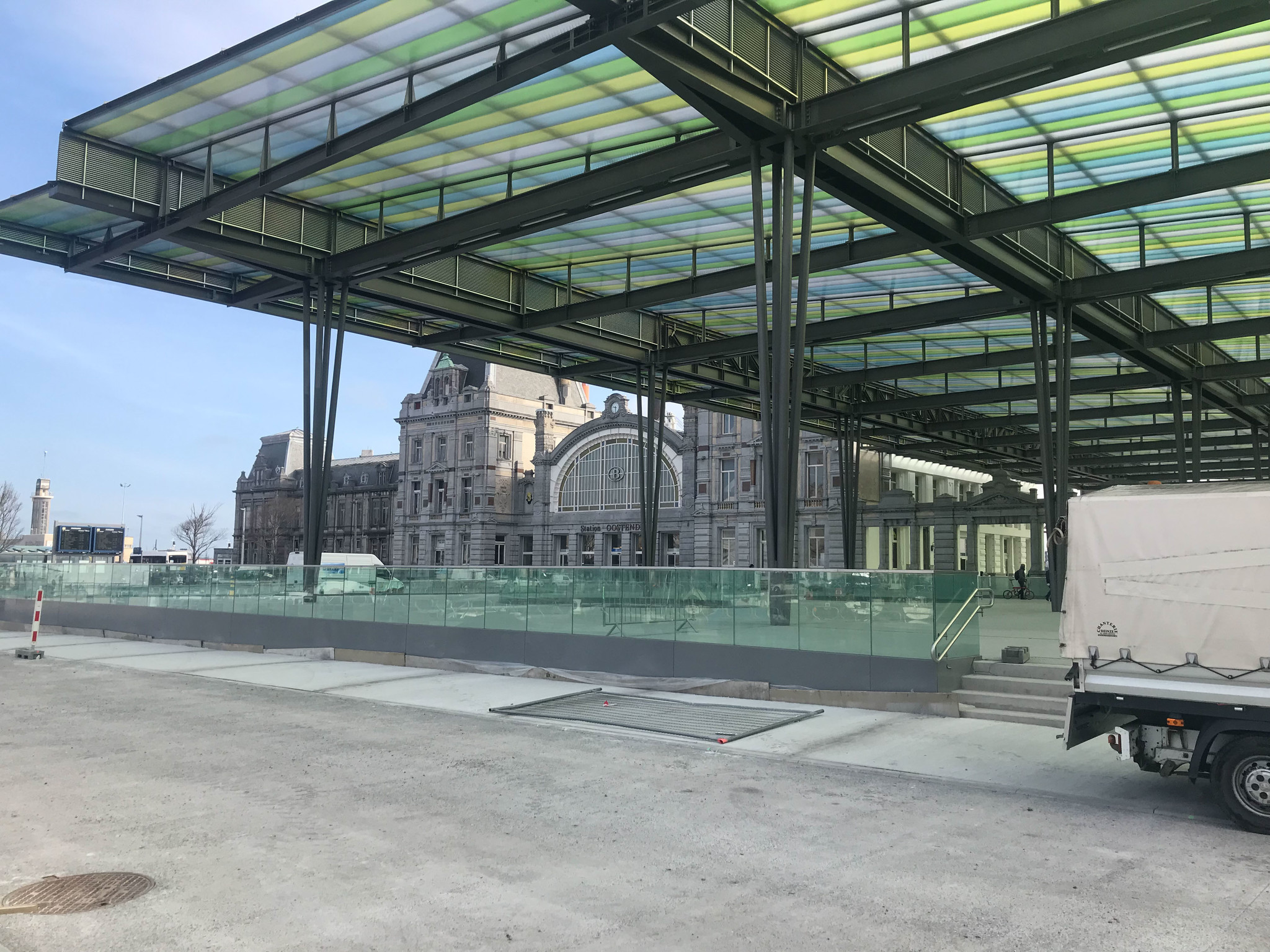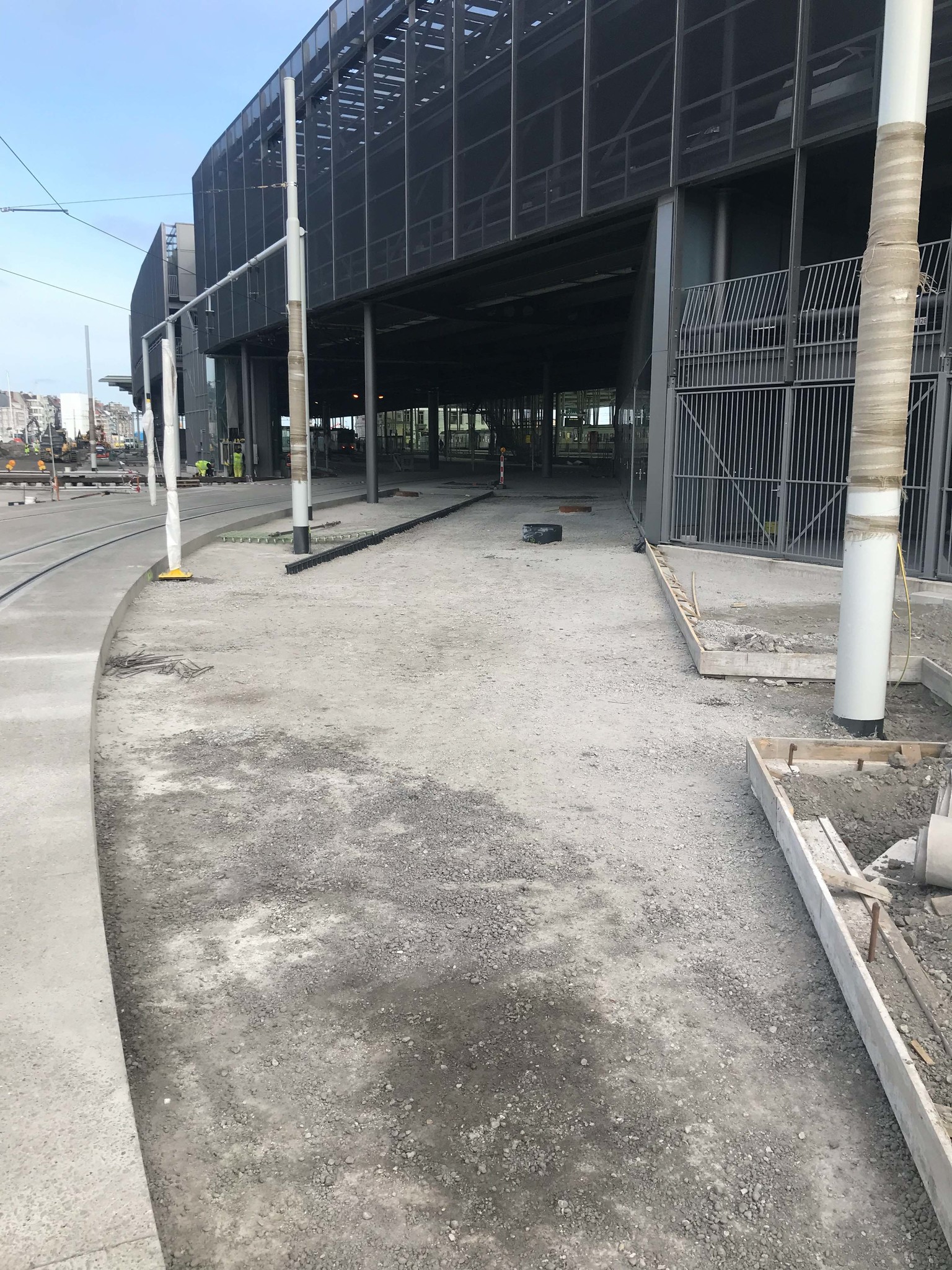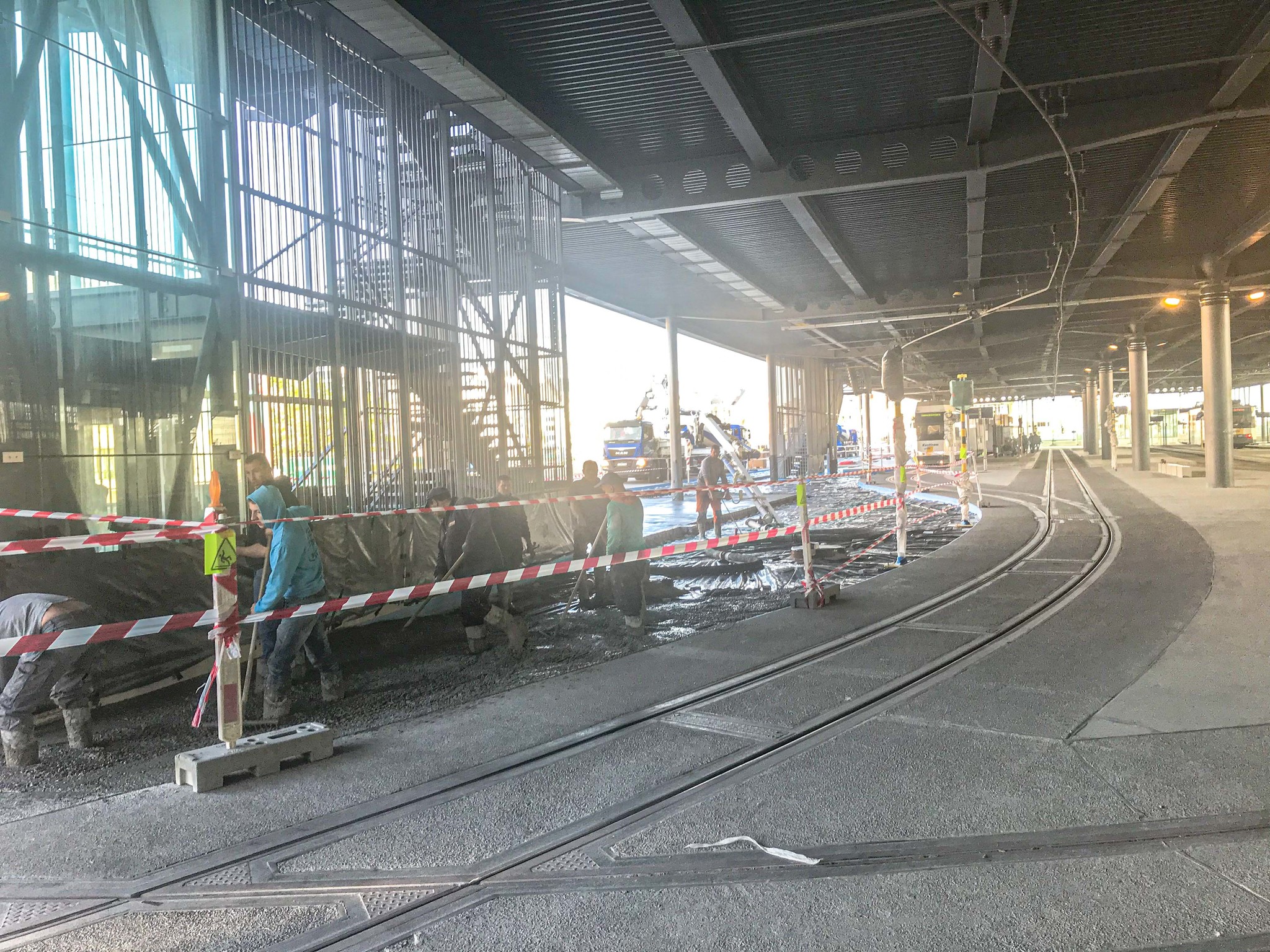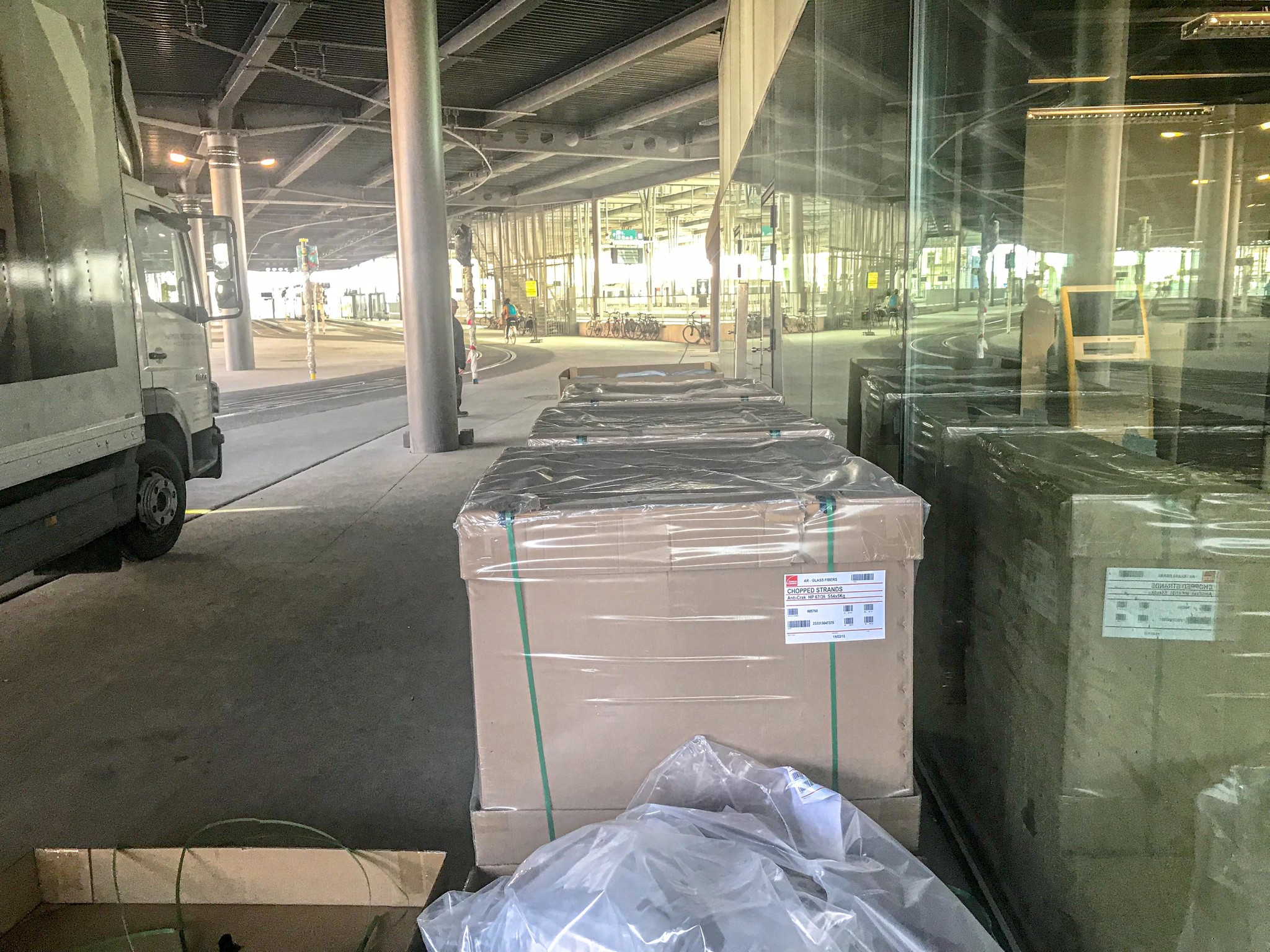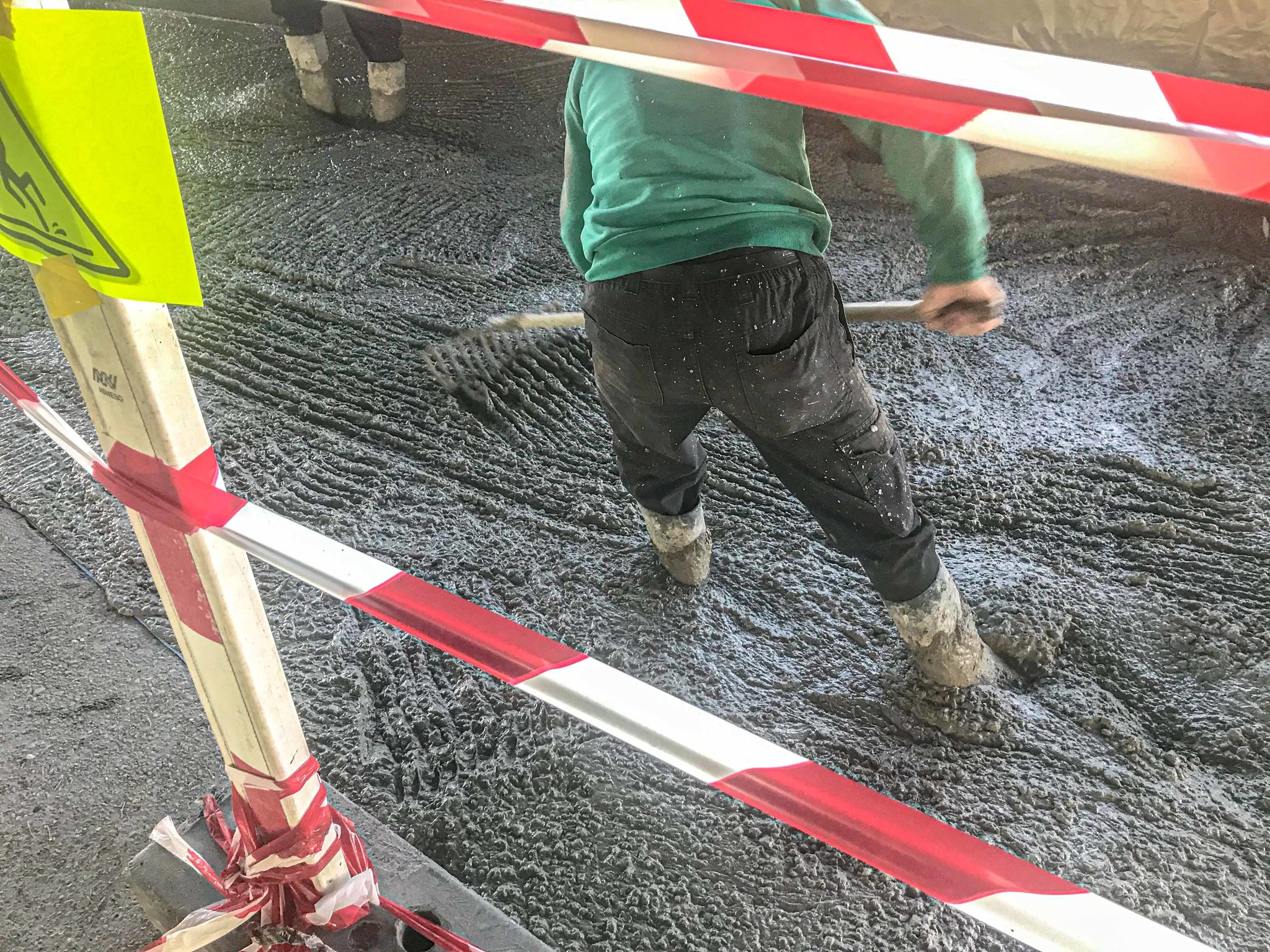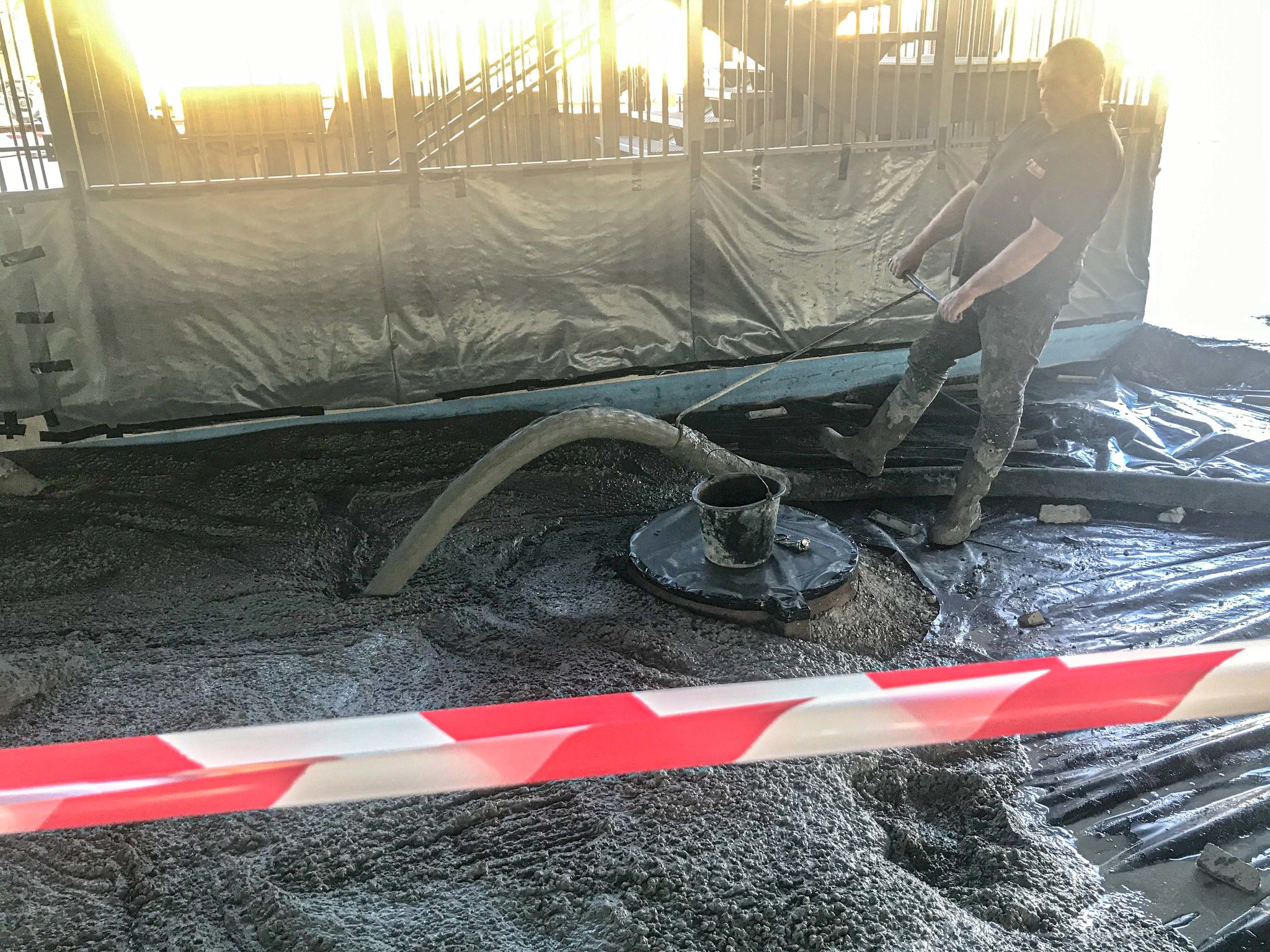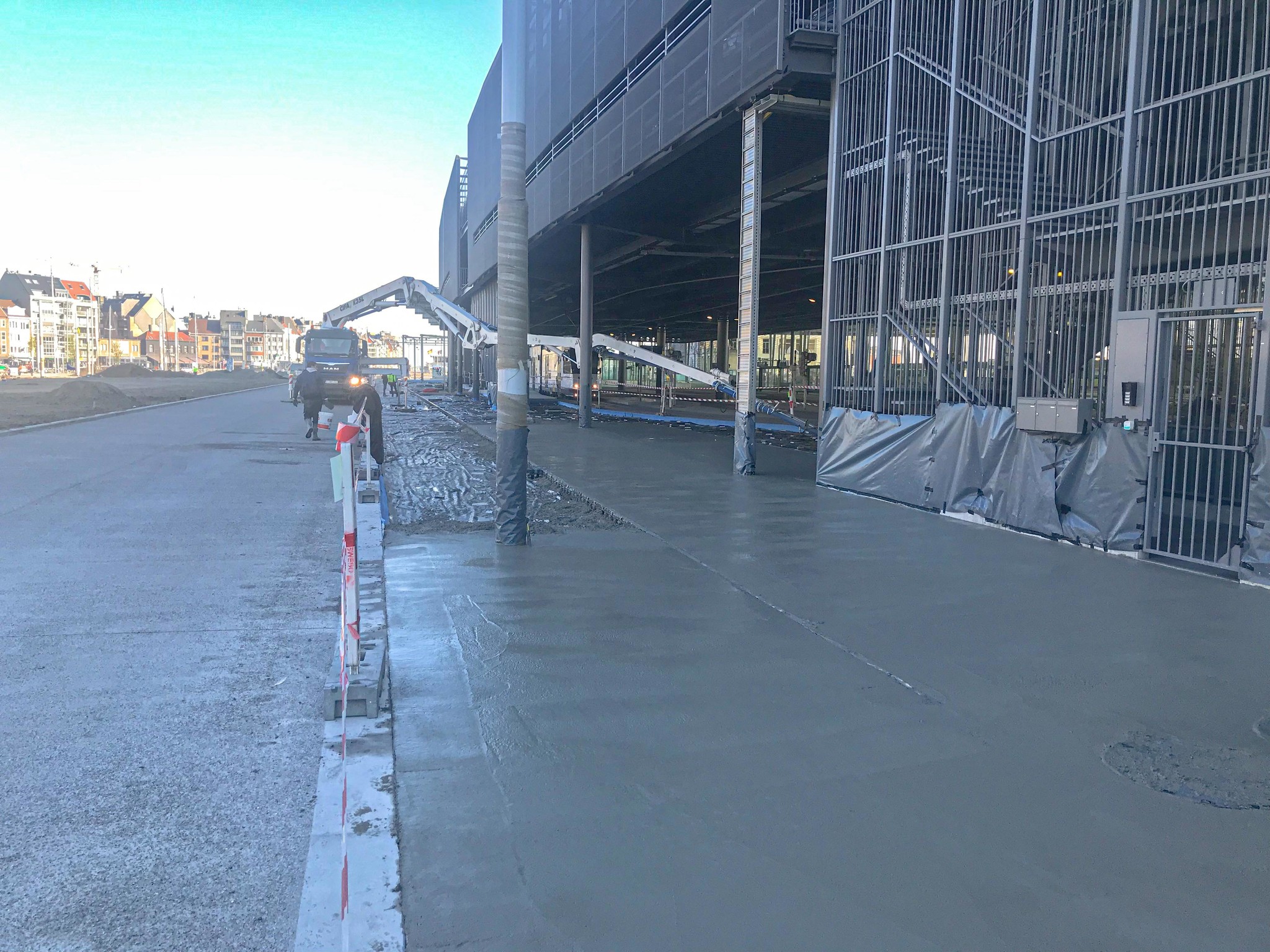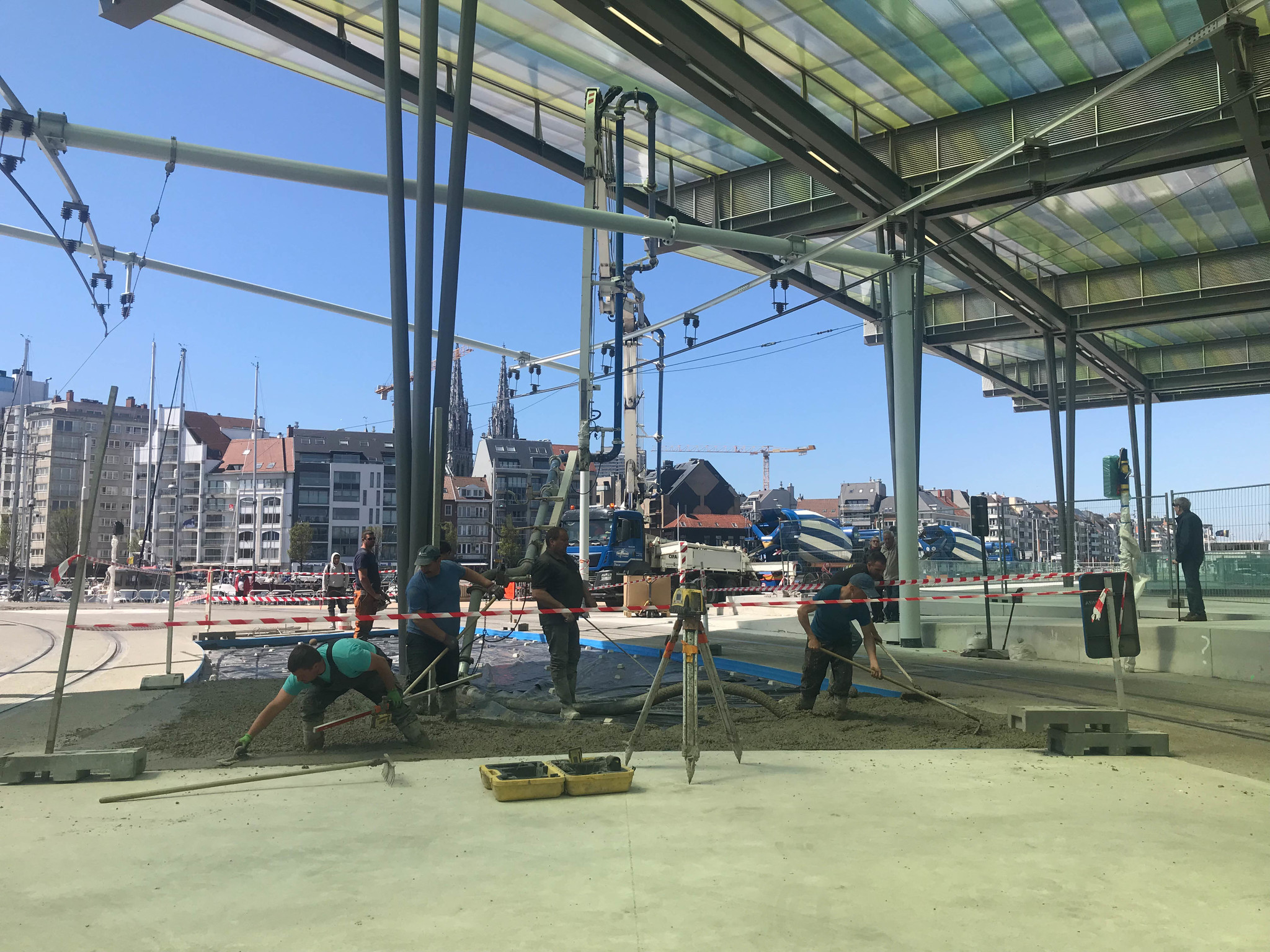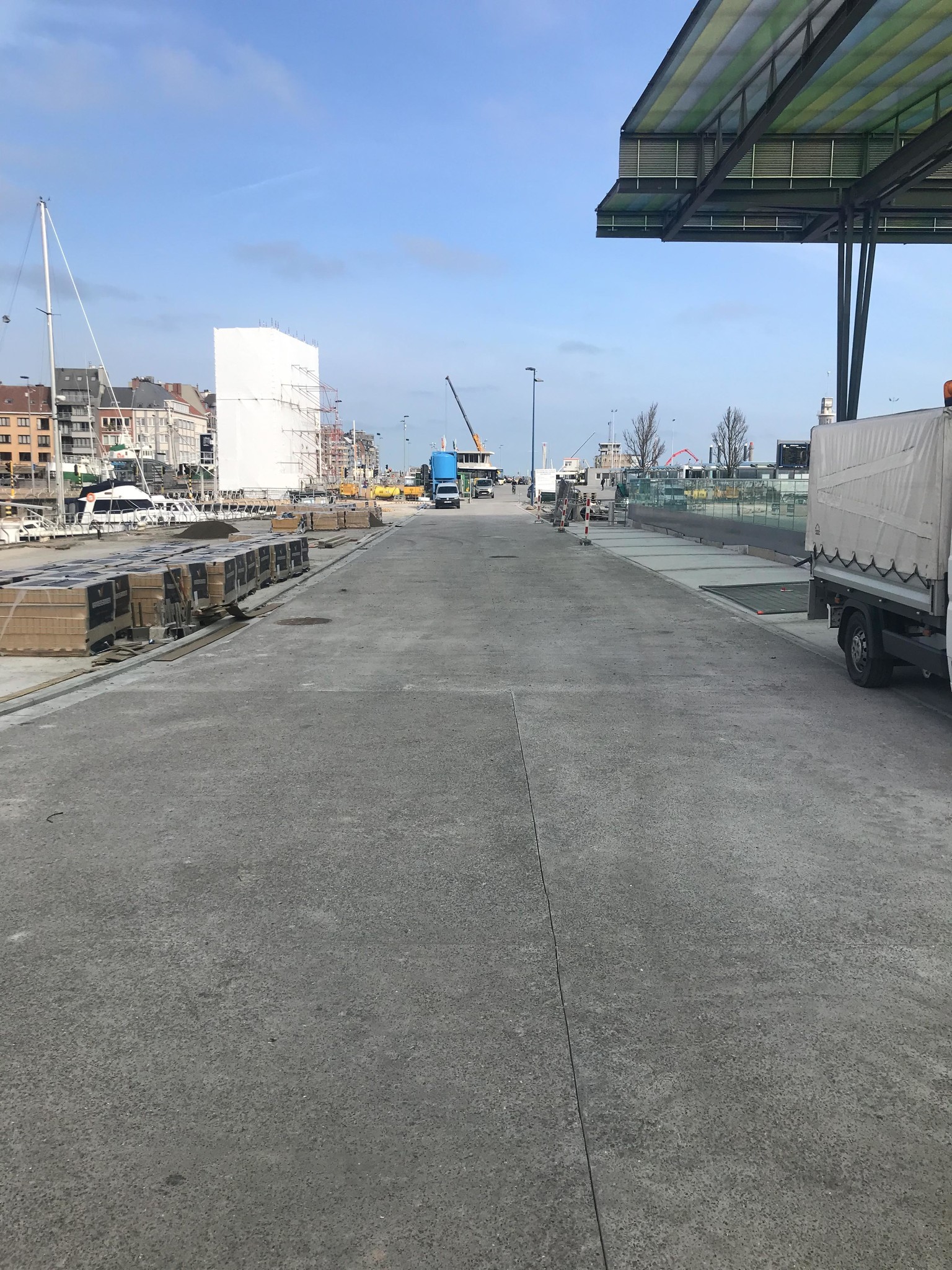 More information on glass fibres?
Check out all prizes and information on our web shop: https://www.in2-concrete.com/en/concrete-pouring/reinforcement/